Click to open or download promotional posters . These posters will be on display in prominent places around the town.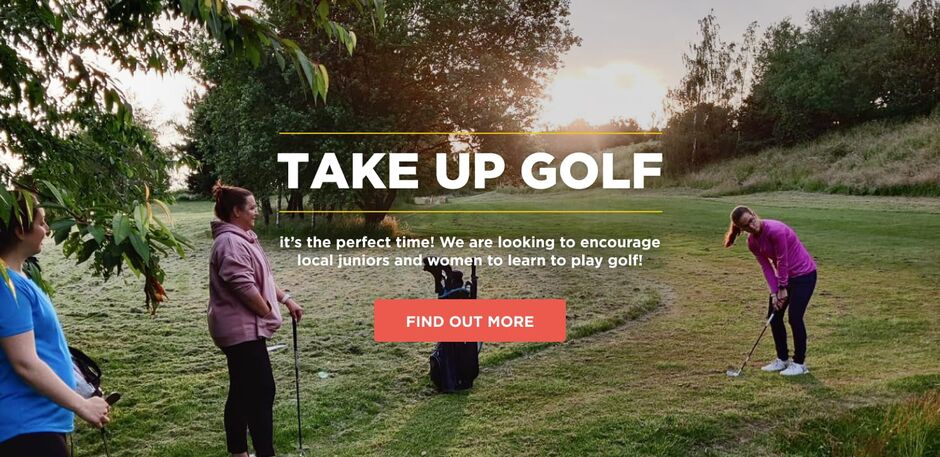 Women's Charter
Our 2023 programme for women interested in taking up golf is now underway.
If you would like further information, please complete the form below and we will get back to you. Alternatively, you can call us on 01788 542306, send an email to info@rugbygolfclub.co.uk or ask at the Leam Valley Golf Centre Reception Desk.
Younger Golfers
We are now planning our second annual 2022/3 programme for juniors who would like to take up golf. Beginner courses will be led at both Leam Valley and RGC by Josh Taplin, PGA professional and/or our Club Professional, David Quinn
If you would like to be included, we will contact you with more details if you sign up via the form below. You can also ring us up on the phone number at the foot of the page or ask at the Leam Valley Golf Centre Reception Desk
Generally, we welcome juniors to take up golf. Please contact us.
Senior Men
There are many reasons why men might wish to turn to golf later in life, perhaps: other family members or friends already play; it's an attractive healthy alternative to other forms of exercise or sport enjoyed previously but which they no longer play; orit's a good time to start a new one because more time has opened up
We invite senior men who are interested in learning to play golf to contact us via info@rugbygolfclub.co.uk .or ask at the Reception Desk at Leam Valley Golf Centre, which is a natural place to start with personal teaching available.