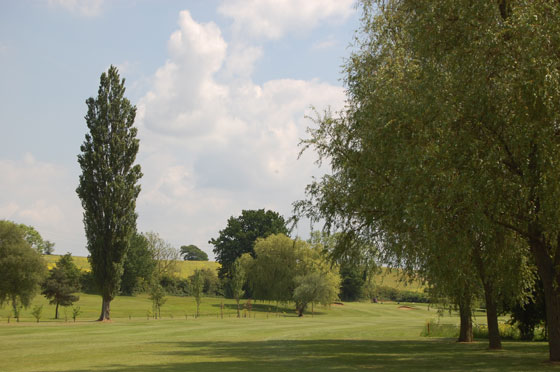 | | |
| --- | --- |
| Golf with Coffee and Batch on arrival | £29.00 Per Person |
| Golf with English Breakfast & Coffee | £31.00 Per Person |
| Golf with single course lunch | From £32.00 Per Person |
| Golf with 2 course meal | From £37.50 Per Person |
| Golf with lunch & 2 course dinner | From £42.00 Per Person |
| Golf Buggies | £20 Per Buggy |
PLEASE NOTE. UNION OF GOLF CLUB CARDS, (County Cards) CANNOT BE USED WHEN BOOKING SOCIETY DAYS
LET US HELP WITH A COST SAVING. SEE BELOW FOR FREEBIES,
Rugby Golf Club welcomes societies (minimum of 8 persons) where packages for 18, 27 or 36 holes can be tailored to your requirements.
Society Special
Bring 12 and the organizer goes free. 24 people and we'll give you two free places.
We'll do the work.....
The day is yours, we'll let you dine when you want and you'll be greeted by our resident Head Professional, Dave Quinn. We'll even arrange score cards, nearest the pin & longest drive markers as well. Pull trollies and electric trollies are available for hire.
Friendly and flexible are the keywords when it comes to organizing your day at Rugby. We'll arrange everything on your behalf, you only have to do two things, firstly, play our wonderful course, then, come and partake of beautifully prepared food by Rugby Golf Club's new catering team, Chris & Jennie James, of James catering. We can vouch for the food, it's fantastic, but don't just take our word for it.

***************************************************************************************************************

Welcome to Rugby Golf Club
Steve Watts -Club Secretary
I just wanted to write to you as Club Secretary in order that through you, I can congratulate Rugby Golf Club in attaining the milestone of 125 years of history.
I am sure you will have many activities planned in order to celebrate this wonderful achievement. Rugby Golf Club is certainly one of the most respected Clubs within the Warwickshire Union and we are so pleased you have reached the 125 mark.
May I ask you to pass this note onto your Committee .
Thank you
Kind Regards
Bob Harrison
President of the Warwickshire Union Of Golf Clubs.
********************************************************************************************************************

Please read the testimonials below
Denis B rated 5 out of 5 - Feb 26 2014
What a brilliant club. As a first time visitor I found everyone helpful and friendly not only the officials but the members and catering staff as well. The pro came out to talk to us at the start and offered some tips on the course and its layout. Picturesque course arranged beautifully in a limited space with several very tricky holes. Pleasant clubhouse and bar and good cheap food too. Will definitely go again (Round played: Feb 2014 - Score: 105 Handicap: 25.3)
Course 5/5 Facilities/Service 5/5 Value for Money 5/5
A Golfer rated 5 out of 5 - Feb 24 2014
The Course was in great condition considering all of the bad weather. Good food/very welcoming. Great offers
Course 5/5 Facilities/Service 5/5 Value for Money 5/5
For available dates or further information please contact Secretary's Office on
01788 542306 option 2.
The above prices are subject to change.
"Even if you hate golf, it makes sense to play it regularly. Research from Karolinska Institutet in Sweden has found the death rate for regular golfers is 40% lower than for other people of the same sex, age and socioeconomic status. This equates to a 5 year increase in life expectancy, and a Finnish study found that inactive middle-aged men who took up golf and played 2 or 3 times a week improved their aerobic fitness, reduced their weight and waist size and had higher levels of protective HDL in their blood. This has led Heart Research UK to advise everyone to take up golf!"