RUGBY GOLF CLUB - LADIES SECTION 2019
Lady Captain – Linda Long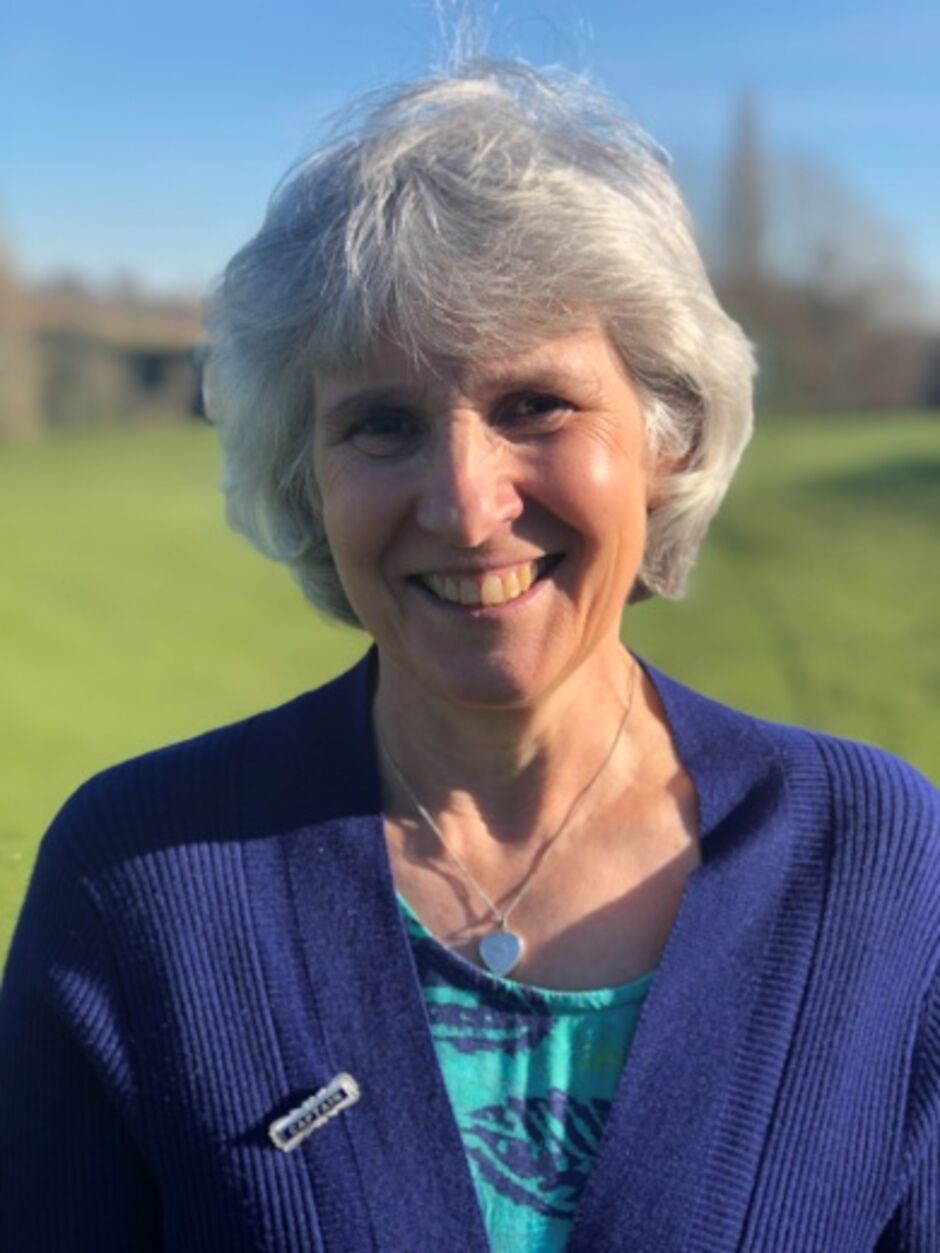 Welcome to the Ladies Section of Rugby Golf Club.

Thank you for electing me to be your Lady Captain of 2019.

As retiring captain in 2007, I said that I had enjoyed my year, and was glad I had done it, but would not be doing it again - famous last words as here I am back in 2019!
My Charity for the year is Rugby Dementia Support. I first became aware of them when my mother was diagnosed with Alzheimer's, and despite the fact that I had worked for Age Concern for 8 years, I was totally unprepared and their help with information and support was invaluable.
I am looking forward to being involved in the many matches of RGC and matches away from home. The annual match against the men was played on Sunday, 26 May. We were looking for revenge this year as they took away our long winning record last year; unfortunately, we did not manage to win this year either.
The three games with the Seniors have also been organised.
My Lady Captains away day was held on Monday, 10 June at Overstone Park, Northamptonshire.
It is an honour to be representing Rugby Golf Club again and I wish you all a very good year both on and off the course. As usual, I can't promise that I will please everyone all of the time, but I will do my best to ensure we have a happy Ladies Section.
Thank you and best wishes to you all,

Linda.


Competitions

Ladies day is Wednesday and we have priority access to the tee from 12 to 2.15pm. Every month there is a medal competition and to support our working ladies, a medal is held once a month on a Saturday.
There is also the opportunity to play in an extra medal or stableford on Tuesdays and this is open to all members.
For those ladies preferring to play 9 holes or recovering from injury and returning to golf, there is a 9 hole competition, at least once a month.
Major competitions are played throughout the season including the Club Championship.
There are knock out and mixed competitions, opens and an Am-Am throughout the year.
We have a scratch team, are part of the Warwickshire League and we have Friendly matches with neighbouring clubs.
So whatever type of golf competition you enjoy the most, you can be sure that we will have something for you at Rugby.
​