RUGBY GOLF CLUB - LADIES SECTION 2020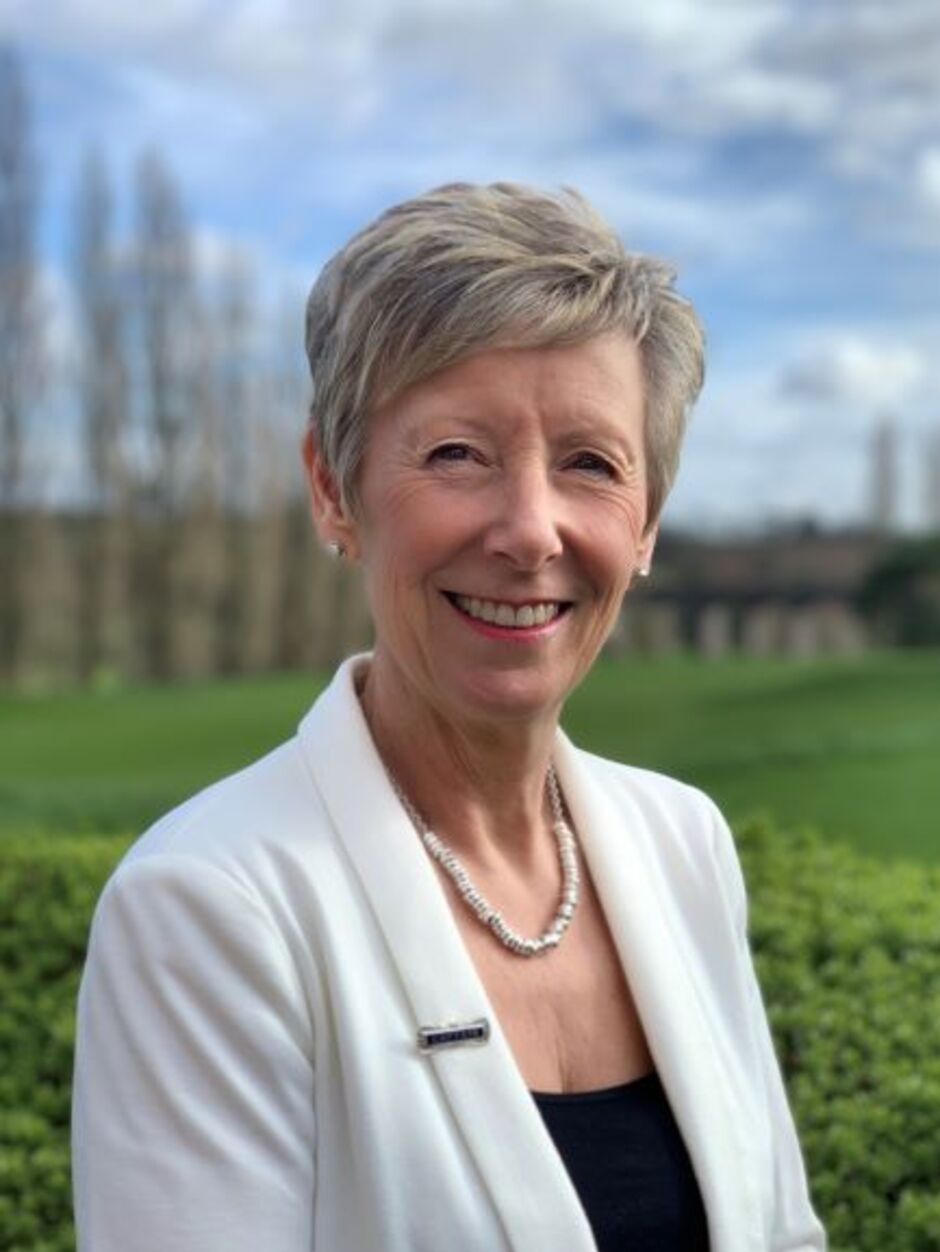 Dear Lady Members of Rugby Golf Club

As many of you will know, I spent my career in the NHS as a Physiotherapist and a Manager, a demanding and stressful job, being responsible for a large number of staff. So when I retired, about 3 years now, I promised myself to find time to relax, spend some time with Ray, go on exotic and hot holidays, play lots of golf, and not get overly involved in anything.............until Linda asked me to be her Vice Captain and the rest is history!
I have really enjoyed these last 2 years, working alongside the captains and the committee. I am very honoured to be Rugby Lady Captain for 2020.
The majority of the competitions have been mirrored to last year's diary with only an occasional change. Please just check the online diary to make sure that you are not missing anything and there is also a calendar in the ladies locker room with the competitions written on.
One competition I would like to add is to nominate Wednesday 28th October as a Halloween Theme. There will be a prize for the best Halloween costume as well as spooky prizes for the winner of the competition.
My Lady Captains charity lunch will be on Tuesday 17th March and will be at Platform 1 at the College.
My Lady Captains Away day will be Monday 29th June at Cosby Golf Club. Ray and I used to play in the mixed competitions there and always enjoyed the course and in particular, the food! I do hope that social members will be able to come along for the meal as well.
My charity this year will be the Friends of St. Cross. I spent a considerable amount of my working life at the Hospital of St. Cross and my department benefitted greatly from the generosity of the charity
Dale Marson will be the Men's Captain this year and we have already had some discussions about having a couple of joint fund raising events - details to follow throughout the year.
I am looking forward to be working alongside Marie as my vice captain and the committee and I welcome Deb Harrad as vice captain elect, Hazel Oag as Treasurer and Karen Cowell as Secretary. I will do my very best to support the committee, the members and Rugby Golf Club.
And finally, my intention is to have some fun, on and off the golf course, play as much golf as I can fit in and I would like to invite you all to join me.

Sue Tura - Lady Captain 2020